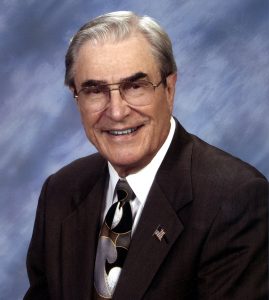 This is a web site honoring Paul C. Melvin.
We want his legacy to live on so his grandchildren and great-grandchildren will know who he was and what he believed. He was a great man and a wonderful father.
Dad's sermons, newspaper articles, pictures and other things of interest are published here for your enjoyment.
Lovingly published by Paul's children, Richard Melvin, Brad Melvin, Randy Melvin, and Pam Gast.