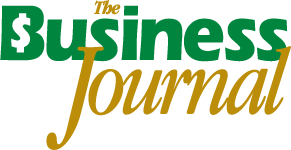 This column was published in the mid-January 2006 Issue of The Business Journal.
---
Editor's note:
This is the last essay of reminisces by Paul Melvin who died Jan. 9 at age 84. He was active and vital until suddenly taking ill just after the beginning of the new year. As one of his sons told us, "A lot of history died with him."
---
I wasn't old enough for school when we moved to Youngstown, but I do remember going shopping downtown with my mother and that we always ate at Petrakos Grill. What a palace! It was on the left side of West Federal Street as you headed west. It was long and narrow and it seemed that the booths at the back where Mother liked to eat were a long way from the entrance. In my impressionable eyes, it was elegant. The food was good, the service great.
Now, we come to the eating places of the high school set in the late 1930s. I don't remember any fast-food places – the word was yet to be coined – but I do remember a few restaurants that should jog some memories. A favorite was The Forest Inn, a cozy little place on Market Street in Boardman about two blocks south of Midlothian Boulevard. We got to know the owner and she would fix us a delicious, economical spaghetti dinner before or after a dance or show. Another teen hangout was By Morgans, also on Market Street in Boardman, and a great place for cokes, milkshakes, hamburgers – and girls.
Riblets Dairy, on the comer of South Schenley Avenue and Canfield Road, was another excellent spot for milkshakes and burgers.
As time passed and I began my career, my tastes changed. Ravers downtown was always a good place to meet and eat. Breakfast at Oles Market with all the Vindicator people always had interesting conversations. A place where many met for lunch was The 20th Century on Belmont Avenue. My favorite was its spinning bowl salad, three or four sticky sweet rolls and a steaming cup of tea. Strouss Grill was also a good place to eat.
I remember a place on Phelps Street called Club 22. You had to walk up to the second floor. There was another place in the Downtown Garage favored by the lunch crowd; its entrance was on Phelps Street. I can't remember its name but a number of courthouse workers and lawyers ate there.
There was a diner right in the middle of North Lima, the Idle Hour. Nothing fancy, just plain, tasty good-ole-boy food, and a lot of good ole boys ate there, construction workers mostly. The Idle Hour is now an empty lot.
As I began to hit the road as an account executive for Ira Thomas Associates, I became more and more familiar with watering holes. One was the old Lape Hotel in Salem: a warm, homey atmosphere, good food, good service and a small dish of stuffing with your meal no matter what you ordered. It, too, is gone, turned into a parking lot.
In Columbiana was Shorty's Place on South Main Street. It was on the second floor and you needed a key card to get in. Shorty made gigantic hamburgers served with fries and coffee that warmed your insides and jolted you awake. It was a favorite of a lot of utility workers. Nearby were a couple of rooms where one could wager a dollar or two as you digested your lunch.